InnovationSpace
Real-world experience that prepares you for life
InnovationSpace® is a transformative experience, where students build the skills of the future and develop their capacity for collaboration and innovation as they produce extraordinary projects while working on transdisciplinary teams. Join us for one of our diverse projects working with our sponsor clients in our brand new studio in the Novus Innovation Corridor.
 
Explore our 2023-2024 opportunities
We're looking for passionate, motivated students from all majors who want to do work that
matters. Our offerings for 2023-2024 include three InnovationSpace® projects and a new class, Branding Box. Both classes offer a design-focused transdisciplinary team experience with students welcomed from all majors.
Note: Industrial designers and graphic designers will have the option to add InnovationSpace® Studio (Wednesdays 1:30 to 3:45 p.m.) an additional two credits. This can serve as an alternative option to your senior studio requirement.
Course description
The InnovationSpace® program provides students with a unique opportunity to complete a real-world product-development project. Using the Integrated Innovation model, teams of students from all majors spend one to two semesters researching, developing and refining concepts. Throughout the yearlong program student work includes:
Exploring user, societal and environmental needs
Analyzing market trends and consumer demand
Investigating new technologies
All final deliverables are accompanied by proof-of-concept and appearance models as well as detailed Innovation Proposals. These proposals summarize user research; present a product concept; provide engineering specifications; outline a product-communication strategy; chart a comprehensive business plan; and detail a comprehensive roadmap for sustainability.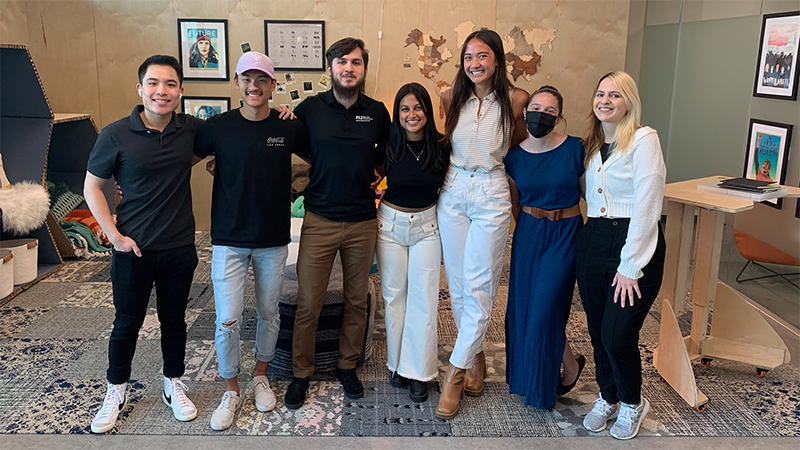 InnovationSpace® is for you if you want to:
Contribute to a better society
Engage with top-performing students in other disciplines
Learn from top-notch faculty and real world corporate mentors
Acquire valuable experience in crossfunctional teamwork
Gain a solid grounding in how to commercialize a product
Herberger Institute for Design and the Arts
Ira A. Fulton Schools of Engineering
Julie Ann Wrigley Global Futures Laboratory™
Mary Lou Fulton Teachers College
W. P. Carey School of Business
J. Orin Edson Entrepreneurship + Innovation Institute
Connect with InnovationSpace
InnovationSpace provides rewarding educational opportunities to undergraduate and graduate students from any major. Whether you would like to collaborate with us or looking to enroll in our program, we're happy to answer any questions you may have. 
General inquiries can be sent to ASUInnovationSpace@asu.edu.
InnovationSpace® faculty and staff